On May 14, 2023, the National Convention and Exhibition Center (Shanghai) hosted the 87th China International Medical Equipment Fair (CMEF). This expo is a significant event in the global medical industry with the theme of "Innovative Technology·Intelligent Future". It brings together nearly 5,000 exhibitors from across the industry chain, showcasing tens of thousands of sophisticated products on a single platform. The live release of thousands of new products is truly exhilarating.
Haichuang Medical is a modern enterprise that integrates research and development, production, and sales. During the exhibition, the company showcased a range of non-invasive medical products that allowed customers to gain a better understanding and appreciation of their offerings.
New Technology for Preventing Thrombosis - Neuromuscular Electrical Stimulator
With the aging of the population and changes in people's lifestyles and habits, thromboembolic diseases have increasingly become a major global health problem and the main cause of death worldwide.
"Increasing the standard prevention rate of venous thromboembolism" is the improvement goal of national medical quality and safety. The DVT-A neuromuscular electrical stimulator independently developed and produced by Haichuang Medical. This product stimulates the common peroneal nerve to produce rhythmic contraction and relaxation of the calf and plantar muscles, simulating the physiological state of the human body during normal activities, forming a "muscle pump" effect, squeezing the blood vessels of the lower limbs, and enhancing the blood pumping efficiency. It improves the blood flow velocity of lower extremity veins, arteries and microcirculation, promotes lymphatic return, plays a comprehensive role in preventing deep vein thrombosis, subsiding edema and promoting wound healing.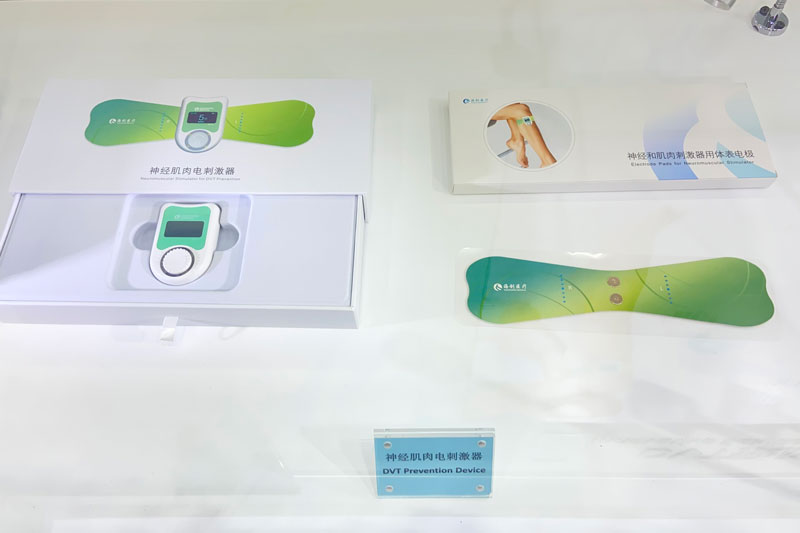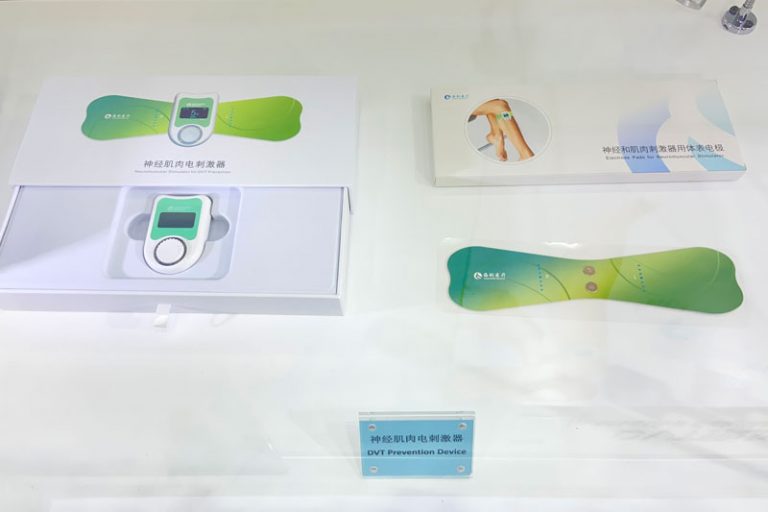 New Product Announcement - Medical Skin Tension Reduction Device
At this exhibition, Haichuang Medical also brought a new product – medical skin tension reduction device (Chuangmeihen®), which has attracted many people's attention for its advantages of continuous tension reduction and low allergenicity.
Haichuang's series of products have been attracted and consulted by domestic and foreign customers attending the meeting with its unique clinical characteristics and advantages, and there is an endless stream of people on site. Our sales managers use mannequins to introduce and demonstrate products, answer every question, and use professional knowledge and systematic explanations to let customers present have a deeper understanding of the use and advantages of our products.
Continuously empowering the industry with technology and driving development with innovation, our company always adheres to the "customer demand-oriented" business philosophy, and is committed to providing patients with full-process, full-cycle high-quality medical services. In the future, it will also serve more patients through product development and product manufacturing.