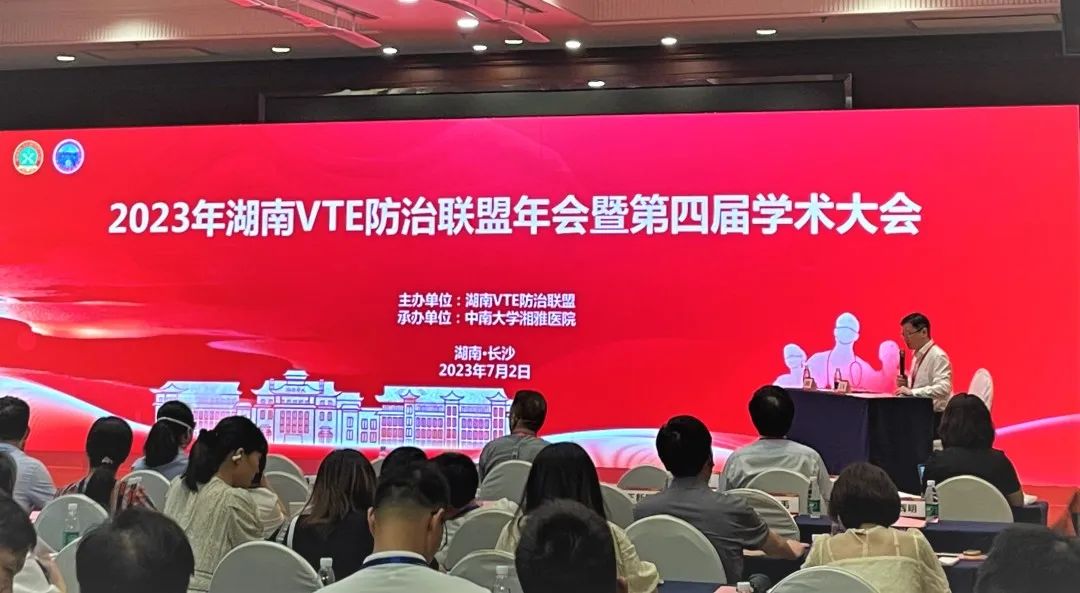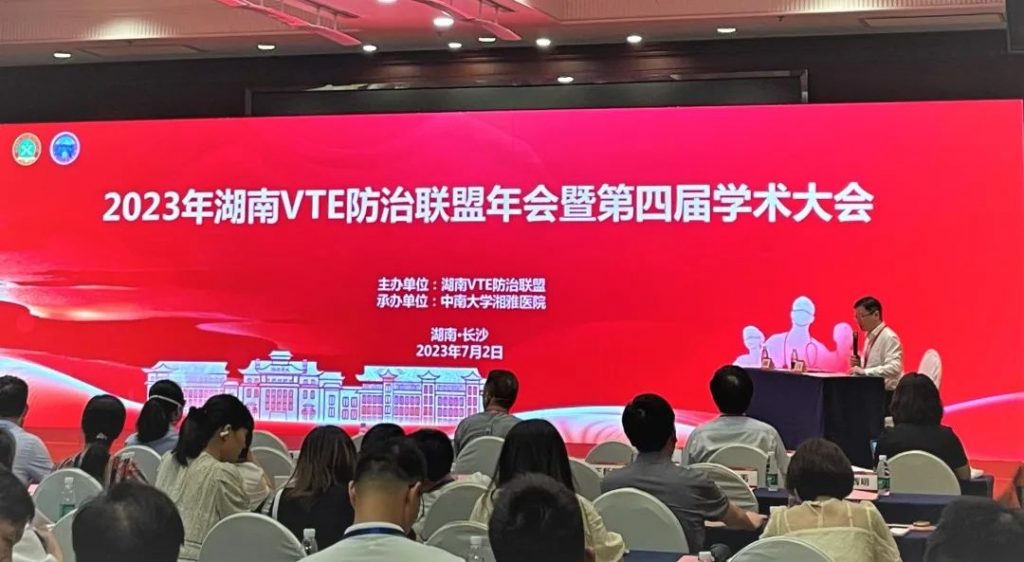 The inaugural meeting of the Extravascular Physician Branch of the Hunan Provincial Medical Doctor Association and the first academic conference · and the 2023 Hunan VTE Prevention and Control Alliance Annual Conference · and the fourth academic conference were grandly held in Changsha, Hunan on July 2! The meeting was held in the form of a combination of online and offline, bringing together well-known domestic experts to discuss cutting-edge VTE prevention and control management and technology.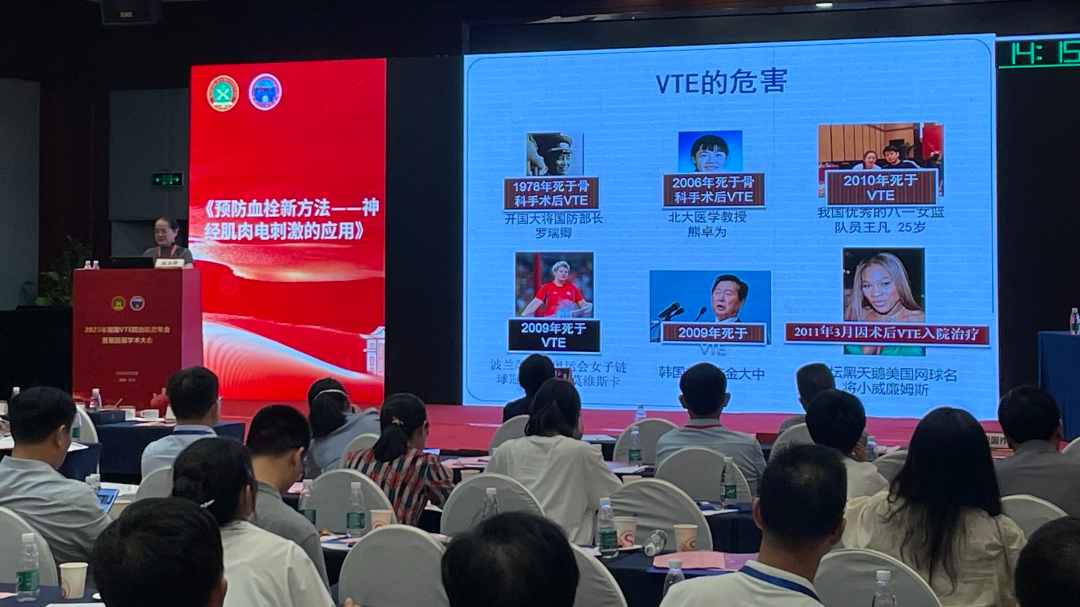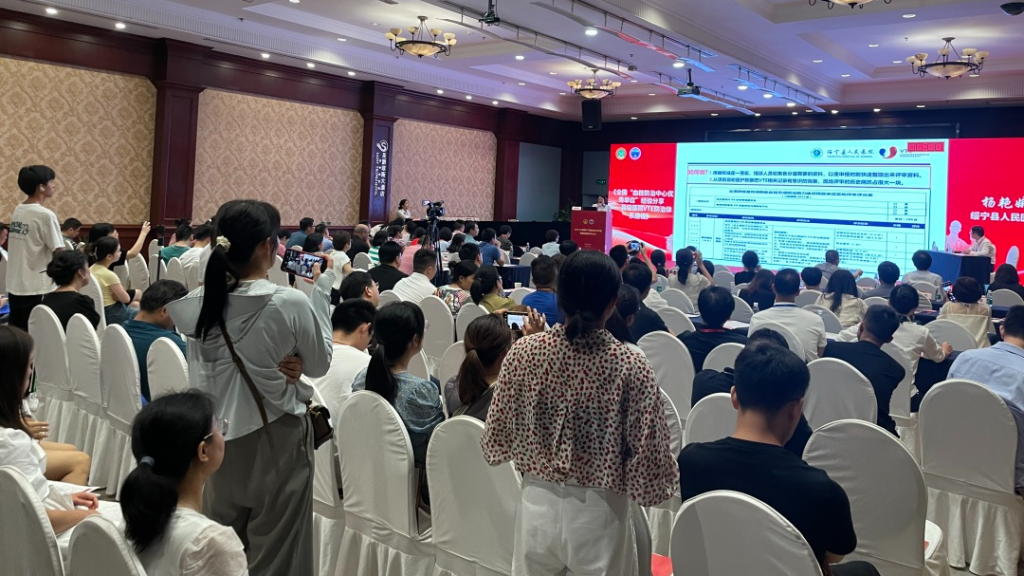 In this academic conference, the participating experts conducted in-depth discussions on the progress of the national VTE prevention and control system construction project and the outlook for 2023. At the same time, excellent units of the National Center for Thrombosis Prevention and Control shared their experience and achievements in VTE prevention and treatment. The participating experts interpreted and applied the national VTE prevention and control quality control indicators. In addition, informatization construction is considered to be an important means to promote the quality control and management of VTE prevention and control. By establishing a scientific information system and data platform, information sharing and collaboration can be realized, and the scientificity and refinement of VTE prevention and control work can be further improved.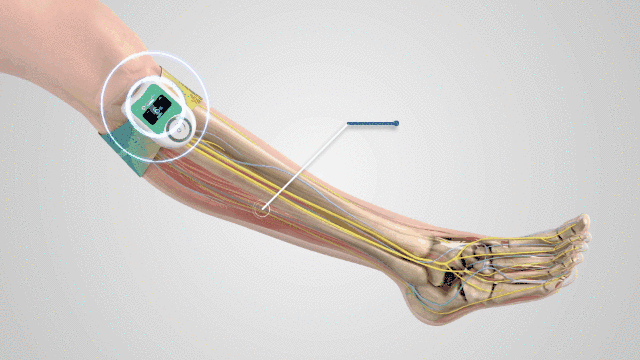 Haichuang Medical presented its neuromuscular electrical stimulator at the conference. The DVT-A neuromuscular stimulator stimulates the common peroneal nerve through neuromuscular electrical stimulation (NMES), causing the calf and plantar muscles to produce rhythmic contraction and relaxation activities, simulating the physiological state of the human body during normal activities, forming a "muscle pump" effect , Squeeze the blood vessels of the lower extremities, enhance the efficiency of pumping blood; increase the blood flow velocity of the veins, arteries and microcirculation of the lower extremities, promote lymphatic return, and achieve the effect of preventing deep vein thrombosis. With its unique advantages and technical features, this innovative product has attracted widespread attention from the participating experts. It can play an important role in the prevention and treatment of VTE and will bring positive impetus to the progress of VTE prevention and treatment.