BI-FIX Surgical Incision Closure Set
How to close wounds without stitches and reduce surgical scars has become one of the most concerning problems of patients today.
BI-FIX  surgical incision closure set is a disposable device that intends to close the surgical incision or wound without stitches, reduce the tension of the skin, and let it heal naturally. It improves the appearance of scars eventually. This is a non-invasive and advanced choice of wound closing compared to the traditional methods like suture and skin stapler.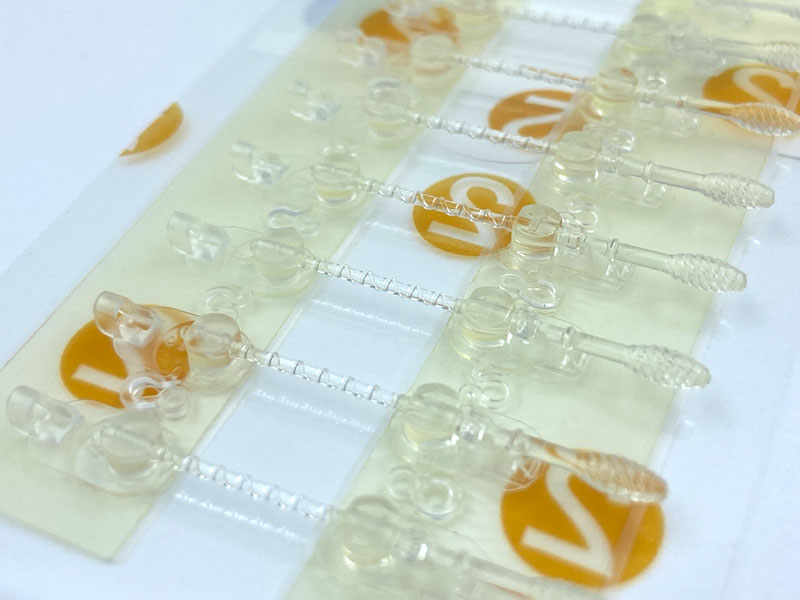 BI-FIX surgical incision closure set is formed by two closure strips and a unique closing system. The operation is straightforward: stick the two strips to both sides of the incision and screw the locking system with the spiral levers to shorten the distance of the incision evenly until fully closed. It will constantly provide a proper force to reduce the tension of the incision in 14 days during the natural healing time of ourselves and avoid secondary damage to the skin.
After 5 years of clinical practice and over a quarter million cases, BI-FIX has become one of the most popular skin-closing options for cuticle closure of surgical wounds on the skin surface. We have collected many pictures by using Bifix that indicated a better scar appearance compared to the regular stitching treatment. The unique spiral fastening structure allows a simple, convenient, and reliable operation, to meet the needs of wound closure to a greater extent; the force on both sides of the incision can be adjusted precisely, which is particularly important in the cases of wound edema and subsided inflammatory reaction. It can effectively reduce the generation of hypertrophic scar tissues, to achieve a better appearance. The product has various sizes for general surgery, obstetrics, orthopedics, and minimally invasive surgery.
Learn more about the BI-FIX clinical cases:
Learn how to use BI-FIX Surgical Incision Closure Set:
We are looking for partners as our authorized distributors in the global markets. We cherish every partner no matter existing or potential, and are willing to grow together with each other.
Want to become our distributor? Contact us to know the details.