How to Use LOOPIX Wound Drainage Tube Fixing Device
Please strictly follow the Instruction for Use, no matter in testing or clinical application.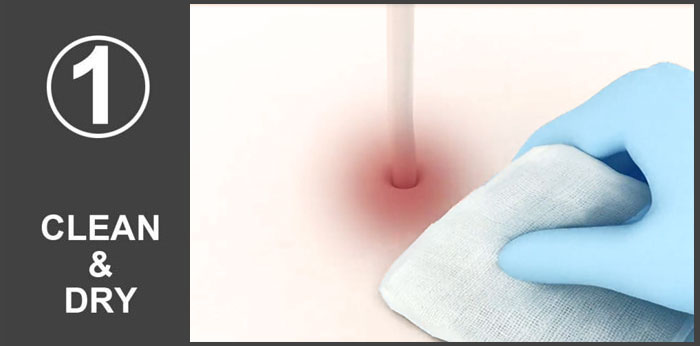 Wipe the skin to make sure it is clean and dry before application.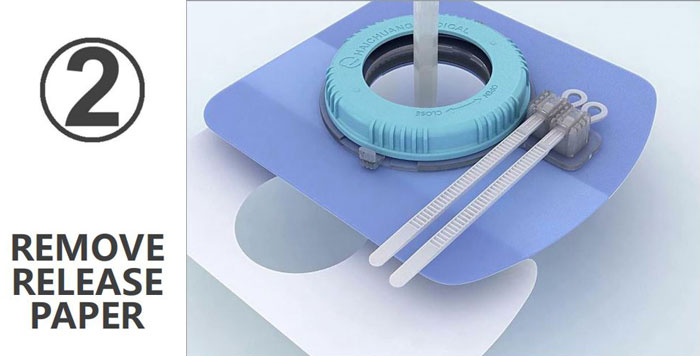 Step 2. Remove Releasing Paper
Make the drainage tue pass through the rotating ring. Peel off the #1 release paper, then stick the Loopix closely to the skin.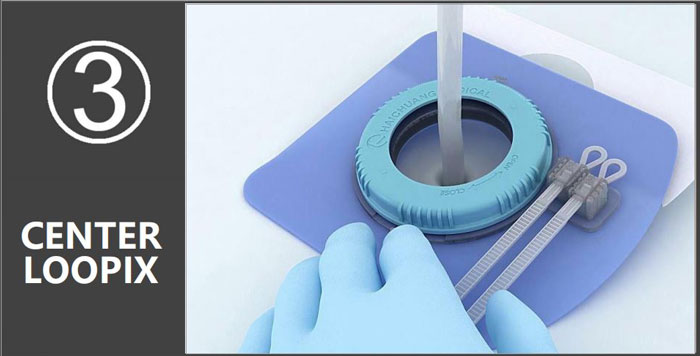 Step 3. Center the Loopix
Center the LOOPIX and attach the adhesive pad to the skin, then peel off the #2 releasing paper, making sure the pad is fully attached.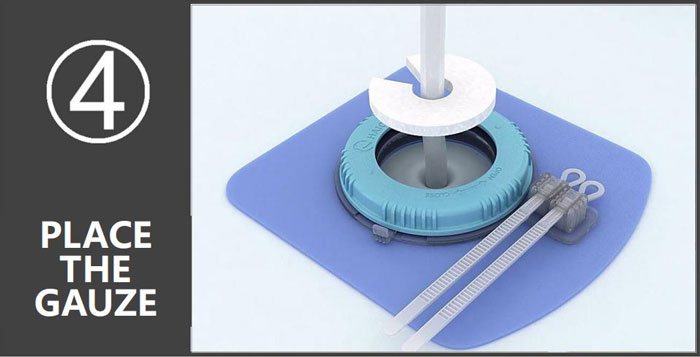 Step 4. Place C-shape Gauze
Make the C-shape gauze passed through the tube, then place the gauze in the loop for absorbing exudate.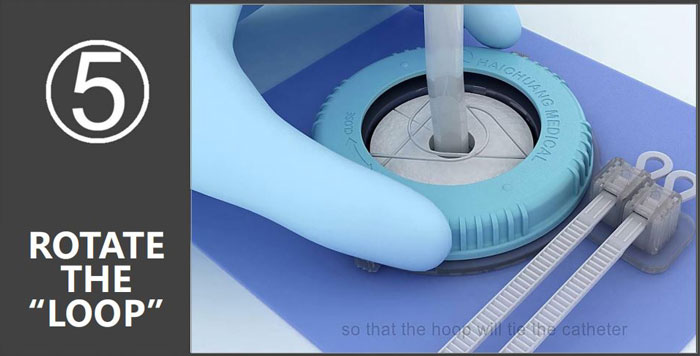 Rotate the loop (blue ring) clockwise, the hidden hoops will tighten the tube as rotating.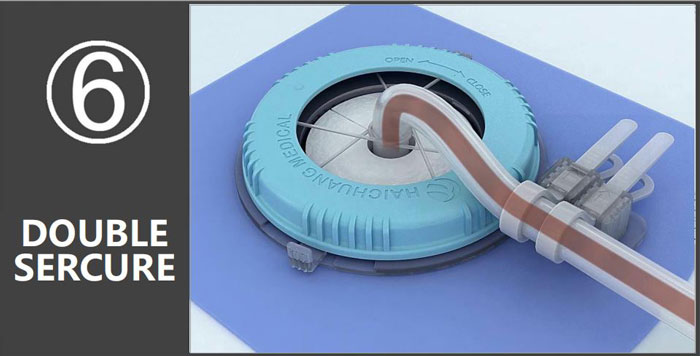 Fasten two ratchet ties to stabilize the direction of tube.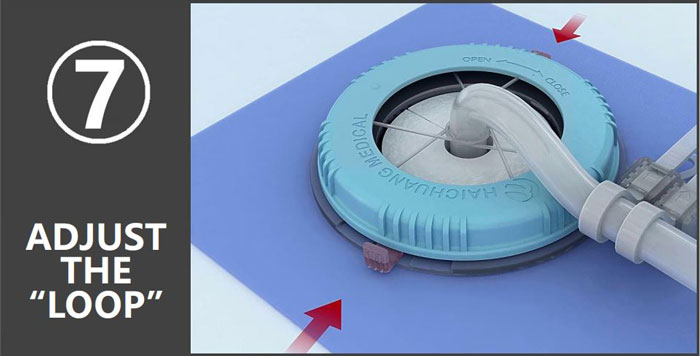 Adjustment Step. Readjust or Remove the Loopix
Hold the buttons pointed by red arrows in the right image, and rotate counterclockwise meanwhile to release the hoops to adjust/change/remove the tubes.
An instruction video for LOOPIX Releasing and Adjustment
In this video, you can find out how to release the cable ties and loop hoops. Contact us if any questions about operation instructions.
Graphic Instructions and Cautions
The following is a PDF file showing how to use LOOPIX. Down and save it on your device or print it for operation instructions in clinical application.