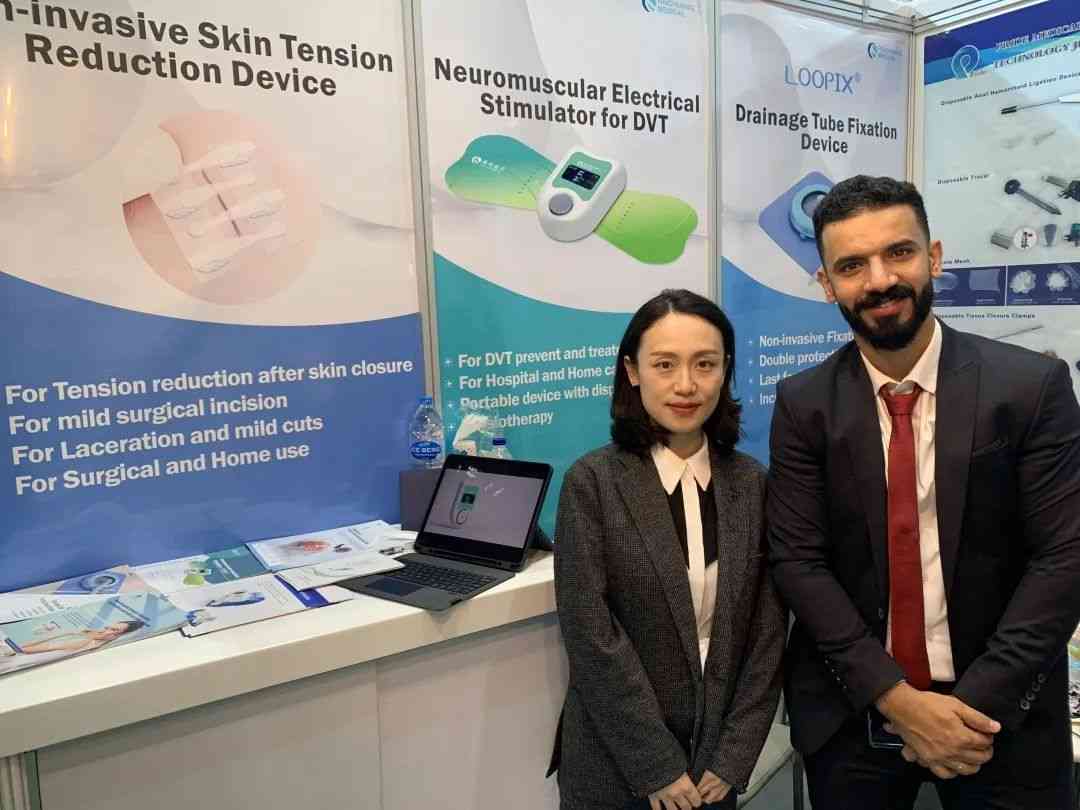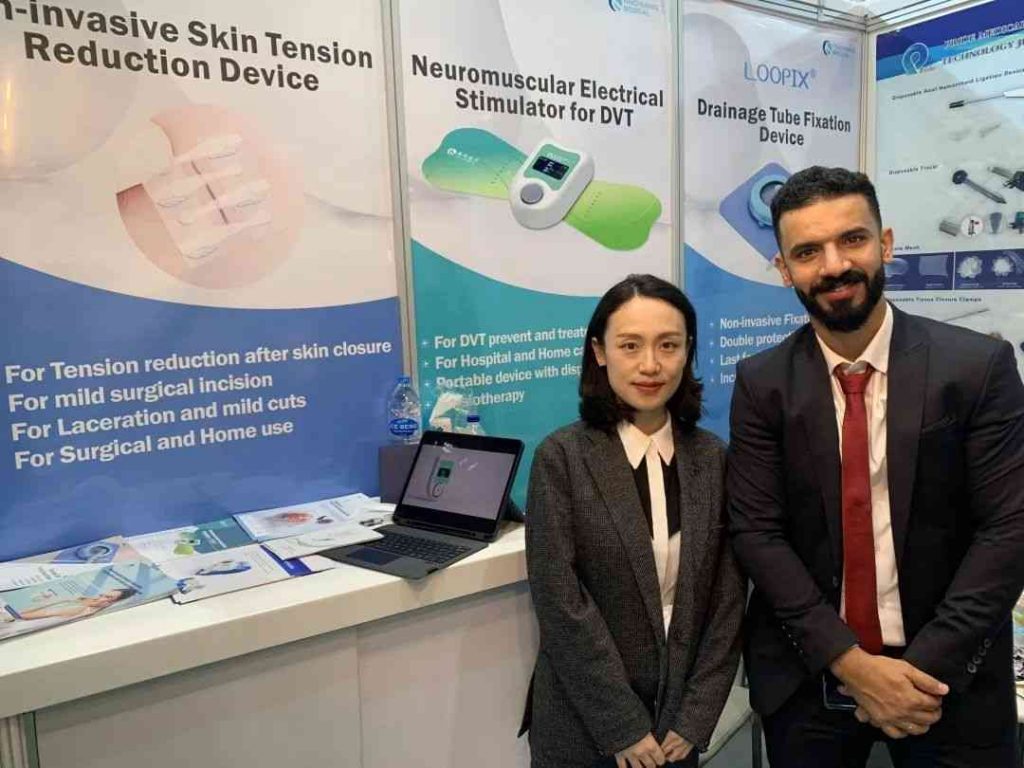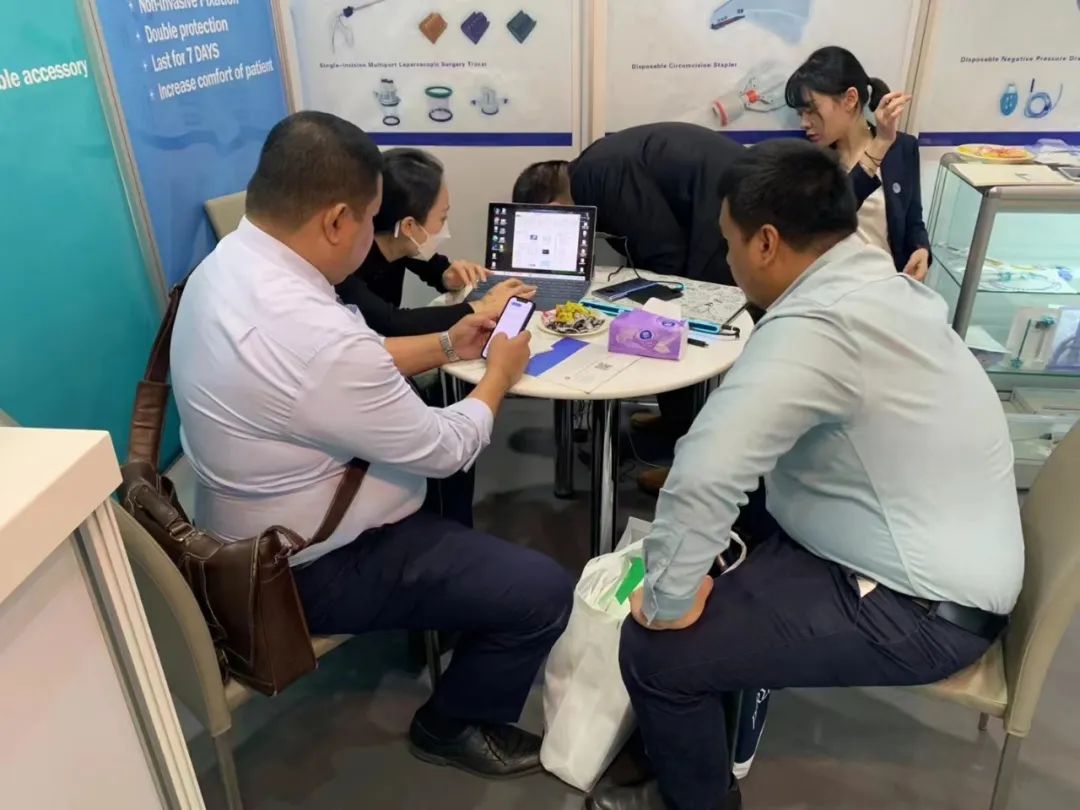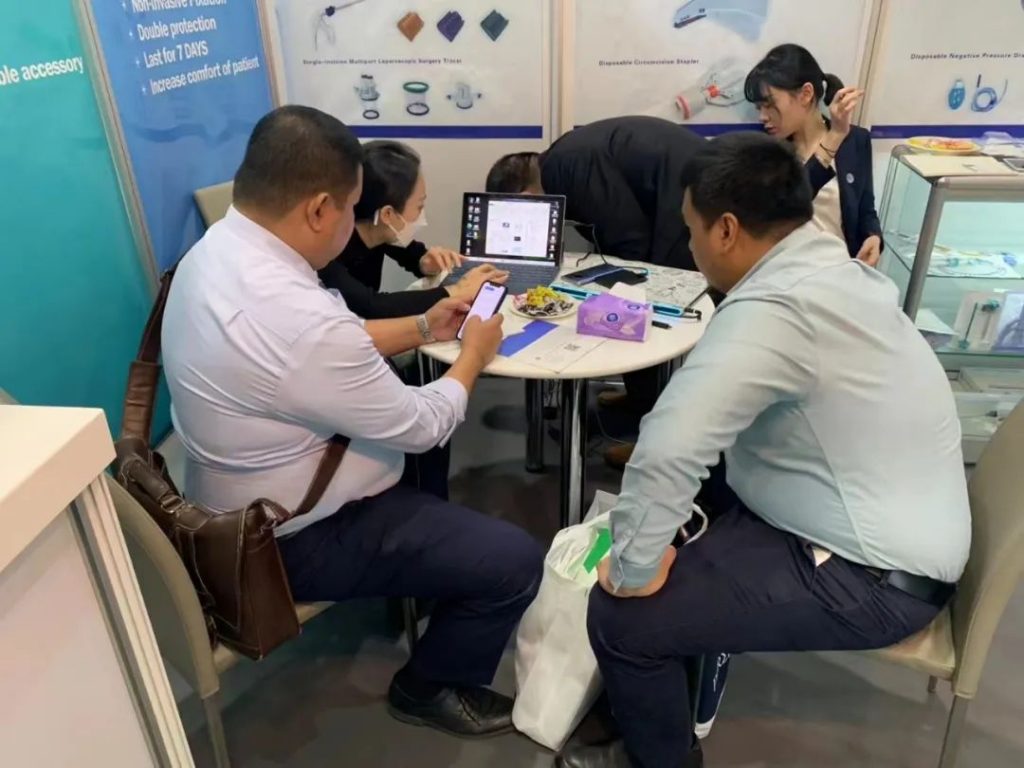 On January 30, 2023, the 46th Arab Health, the largest medical exhibition in the Middle East, opened in Dubai, United Arab Emirates. During the four-day exhibition, more than 3000 exhibitors shared innovative achievements and discussed trade cooperation with doctors, hospital managers, and medical device dealers from more than 160 countries all over the world.
This Arab Health is the first offline overseas exhibition of Haichuang Medical in 2023, and it is also the first time for our company to go abroad to show its great ambitions since COVID-19.
Haichuang Medical appeared at the exhibition with a number of heavyweight products, including a neuromuscular electric stimulator, medical skin tension-reducing device, a non-invasive surgical incision closure set, a surgical wound drainage tube fixing device, a disposable brain expansion fixation device, and a disposable radial artery hemostat device. The old customers arrived at the exhibition site as scheduled, and the new customers stopped in succession. Through the warm and detailed explanation and communication of the staff, everyone gave full praise and affirmation to the exhibits, and showed a strong willingness to cooperate, laying a good foundation for further cooperation.
We would like to thank new and old customers all over the world for their strong support to Haichuang Medical. In the days to come, Haichuang Medical will benefit doctors and patients through various innovative products and contribute to the future of the medical industry.